OH gosh talk about a inspiring family, Angies Smiths beautiful blog Bring the Rain is just amazing, Her inspirational reflection on the lose of her beautiful Audrey not only inspires but makes you want to have her amazing understanding of Gods love and promise. PLEASE check out her beautiful blog, read about Audrey and read as Angie shares with you her "real" life day to day.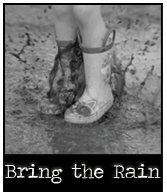 Listen to this amazing song above which was written as a tribute to their daughter by Selah(my new favourite praise and worship band) Angies husband is a member.
Grab a coffee and sit back with some tissues and be inspired.
Hugs Nicki